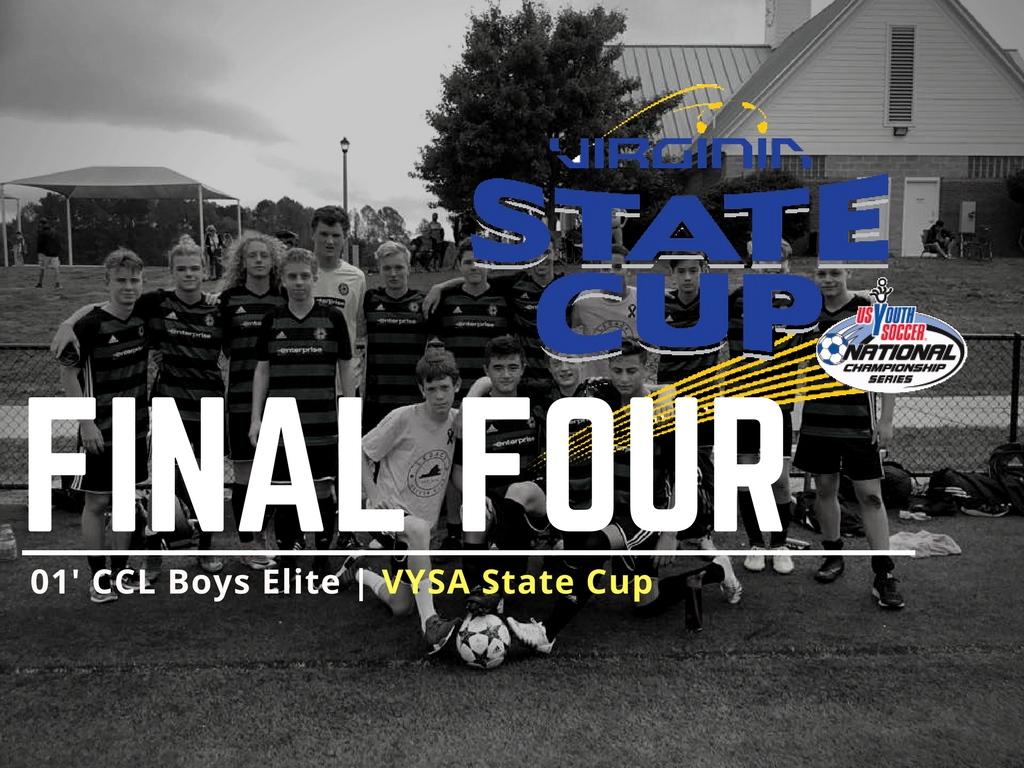 This past Saturday the 2001 Elite Boys (U17) punched their second straight ticket to the Virginia Youth Soccer State Cup Champions Round (Final Four).
Looking to overcome last years semi-final loss in overtime 1-0, they will have a chance to seek revenge as once again they will match up with McLean 01 Green. McLean was last years runners-up in the state competition but did still advance to the US Regional event where they placed as a semi-finalist.
Thus far in the U17 boys state cup competition, all 4 teams in the Final Four are representatives from the Club Champions League (CCL) and each team is yet to concede a goal in the state competition. It should make for a very exciting set of semi-final matchups.
Va Youth Soccer State Cup Final 4
Oct 28th, 2017
VYSA Training Center – Fredericksburg, VA
Semi-Final #1: Virginia Legacy vs McLean
Semi-Final #2: Arlington vs Loudoun
U17 Boys full bracket: http://www.vysa.com/schedules/Fall/88800949-br.html
We wish the boys the best of luck as they pursue another state championship for Virginia Legacy!