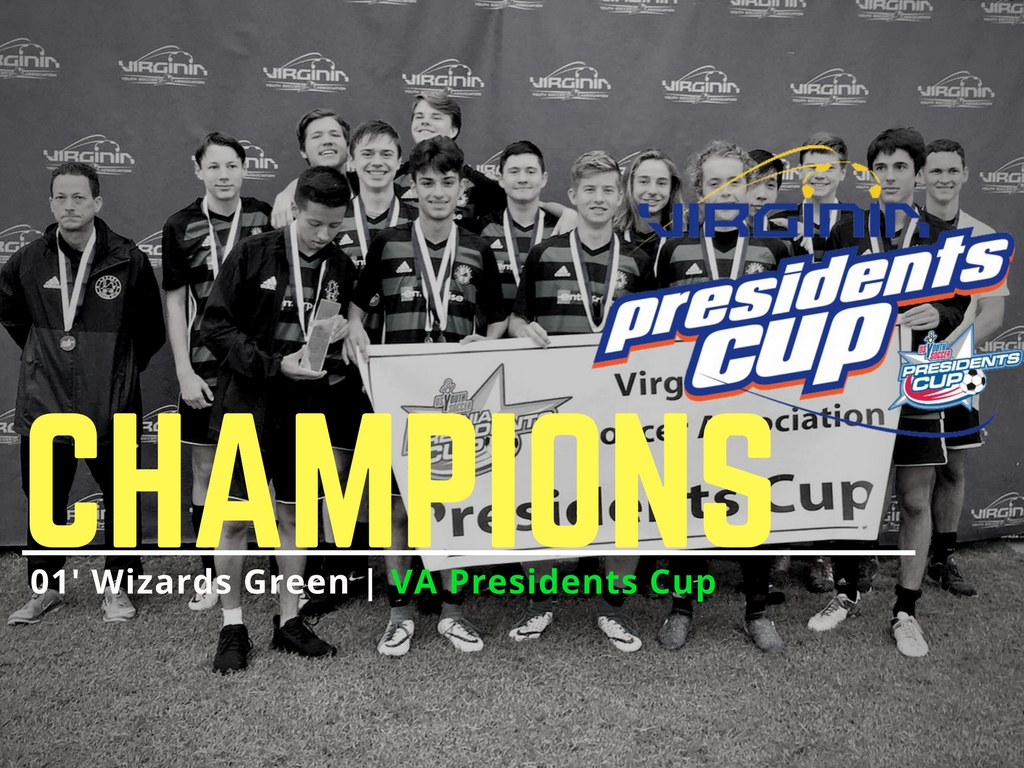 The Virginia Legacy 2001 Wizards Green team has won the VYSA Presidents Cup! On Saturday 11/4 the boys won their semi final match up against the top seeded PWSI Red team 2-1 in extra time. The final was played on 11/5 against Arlington 01 Boys White and once again Legacy's 01 Wizards green won 2-1 - this time only needing 90 minutes and securing their Presidents Cup Championship!
The 01 Wizards Green team is coached by Jamie Abston.
Virginia Legacy and the staff would like to congratulate the boys and Coach Jamie on their winning of the tournament! This is no small feat - enjoy the win and good luck at Regionals in June!
Legacy Soccer Club entered four Wizards teams total into the Presidents Cup - 04 boys, 03, boys, 02 boys, and 01 boys. All made it to at least the second round of the state tournament with the 02 boys making a run to the final four and the 01 boys ending up as champions! This shows the quality and depth of the players and coaches within the Legacy family.
Keep up the good work boys - and congratulations!