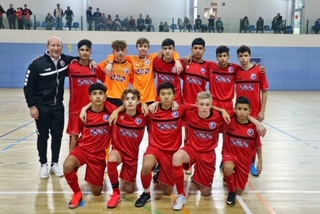 Caleb Lewis, a member of the Virginia Legacy 2005 CCL Boys represented USA Futsal in Barcelona at their international tournament in early January.

Caleb represented his country well in the tournament and was able to get some futsal training with Barcelona Futsal coaches while at the tournament!

Back in June/July 2019 Caleb attended a national tryout for the team and was chosen as one of 12 players who were able to make the trip to Barcelona last month. Great work Caleb - keep up the good work!