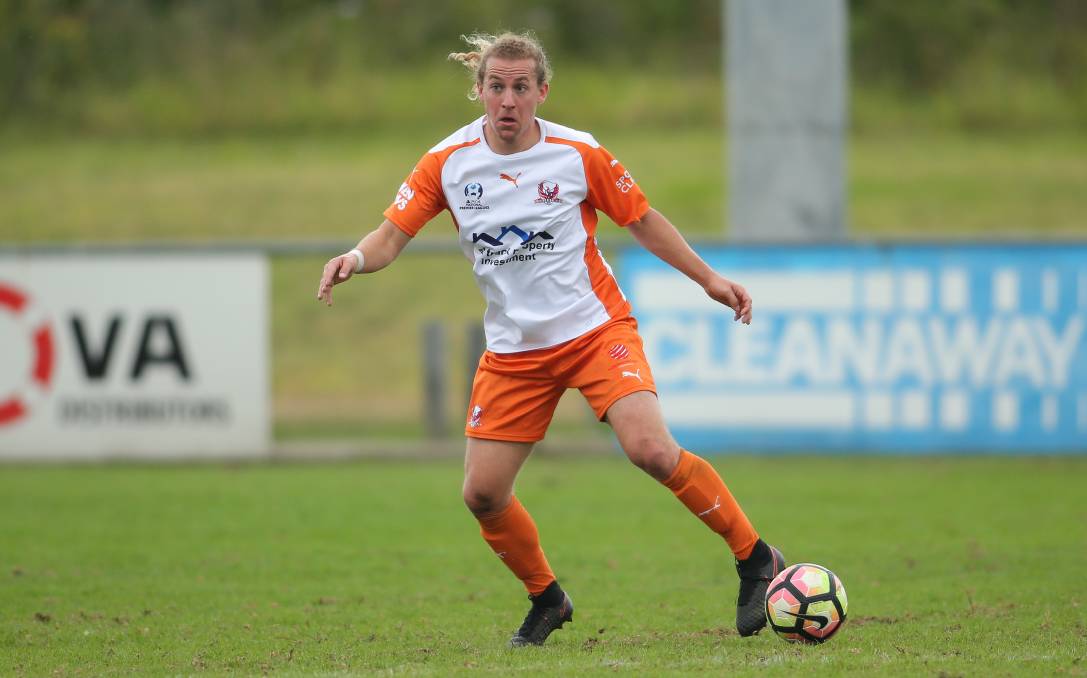 Jalon Brown keen to strike new level in player of the year race
Story by Craig Kerry
Click here to read complete story
Valentine striker Jalon Brown, on player of the year votes at least, is proving a step above the competition halfway through his first Northern NSW National Premier League.
However, the American believes the region is yet to see his best.
The 24-year-old has overcome knee and ankle injuries to attract 15 votes in the player of the year race after 11 of 22 rounds. Referees allocate a 3-2-1 vote on every match.
He sits five clear of his nearest rival, former Valentine right-back Ridge Mapu, who has made an impressive start with Lambton Jaffas. While Brown has featured in all 10 of Valentine's games, Mapu has played eight times.
Next best is Charlestown's Rene Ferguson (nine). Broadmeadow speedster James Virgili and Lake Macquarie goalkeeper Benn Kelly have eight votes. Pat Brown (Jaffas), Matt Thompson (Maitland) and James Thompson (Weston) are on seven. Alex Read (Adamstown), Jon Griffiths (Broadmeadow), Matt Tull (Charlestown), Kieran Sanders (Edgeworth), Justin Broadley (Lake Macquarie), Cameron Joice (Jets Youth) and Matt Paul (Valentine) have six votes.
Brown, who followed long-time friend and teammate Alec Faulkner to Valentine, has rocketed to the top of the list despite scoring a modest tally of four goals, three behind competition leader Sam Walker (Lake Macquarie).
The speed and skill of Brown, though, has caught the attention of the competition and helped Valentine climb to third on 19 points, two off the ladder lead.
For the former Christopher Newport University, Virginia, student, news that he held a handsome lead in the award race was a surprise.
"As a forward, you're always judged on how many goals you score, that's the big stat, so I wouldn't have expected with four goals I'd be in the lead like that, but it's awesome," Brown said.
And given his minor injury troubles and inexperience in the league, Brown hoped to play even better this year.
"I was actually talking to Alec about how I consider how I've done so far is not my best work," he said.
"So I'm definitely looking forward to the second half of the season and to stepping it up to a different level.
"But the goal is to win the comp as a team and I'm just working hard, and if I get those awards then so be it, as long as we win, that's the key."
If he does win the award, Brown will add it to an already impressive resume.
In four years of college soccer, Brown won three Capital Athletic Conference player of the year titles.
He believes, though, that winning the NPL award is a greater challenge.
"I think it's definitely a high level," he said of the league.
"It's probably the highest level that I've played."
Brown hoped to find a full-time job and extend his stay in the Hunter past this season.