Legacy Now Faces a Rematch at Home June 15th - 7pm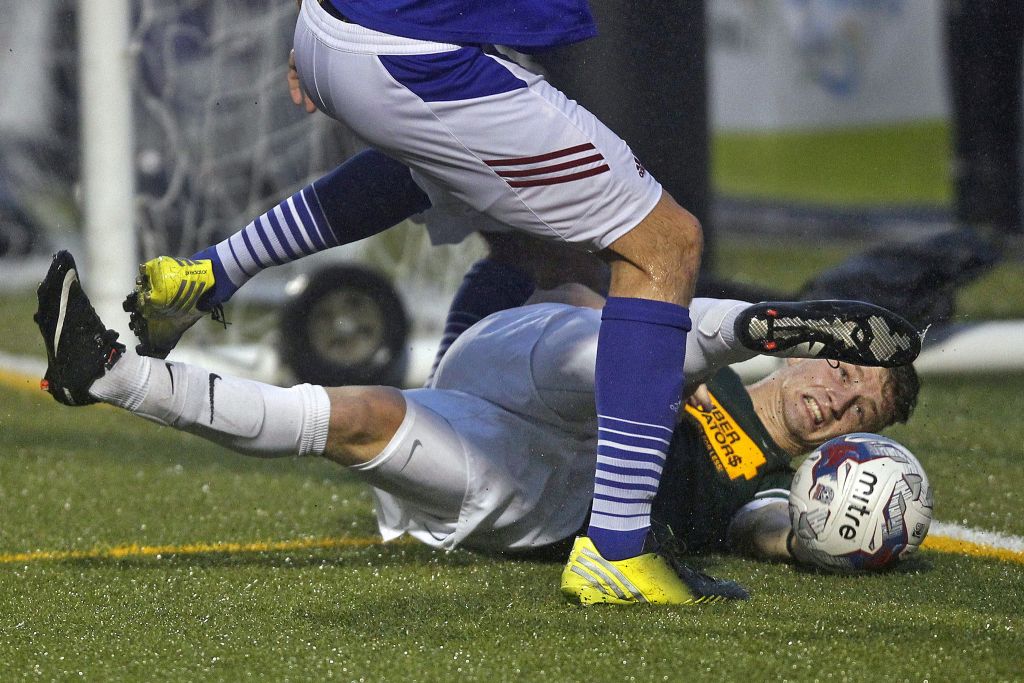 Virginia Beach, VA. - Legacy 76 traveled to Virginia Beach Saturday night for their first away contest of the 2016 season and looked to keep the undefeated streak rolling. With a slow start in the first 15 minutes of the game for the Legacy, Virginia Beach City FC was all over the away team, interrupting the flow of the game. Legacy 76 finally settled in after a strike from Alfonso Speed off a corner that forced a save by the Virginia Beach keeper Sean Stowe. Minutes later James Gunderson had a go from distance in the run of play that was once again saved by Stowe.  As both team struggled to manage the 93 degree heat, Legacy was the first to make a tactical change in the 36th minute taking off Kendal Pressey and Andres Irvin, bringing on Jeff Wolons and Austin Matthews.
Just before halftime Virginia Beach City FC jumped to a 1-0 lead provided by a goal from leading scorer Ivan Militar. A ball was served to the back post where Militar smacked it into the top corner of the net. At the start of the second half, Legacy 76 pressed Virginia Beach City FC putting the home side under a frustrating from of pressure.  Legacy 76's efforts were rewarded often, winning the ball high up the field and getting multiple opportunities to tie the match up.  In the 55th minute Legacy 76 made another sub, bringing Jeremy Booker on for James Gunderson. With opportunities building up, Legacy finally broke through with a ball played behind the back line of Virginia Beach to Reilly Maw. Maw took it down the end line and served a ball across the ground back to Jeremy Booker where he tucked the ball into the corner making the score 1-1.
Virginia Beach City FC would not settle for the draw, as chance after chance was thwarted by the Legacy defense.  Just as regulation expired a shot was saved by Legacy keeper, Joseph Ghitis.  The shot was well struck and forced Ghitis to bobbled it out into the box just in front of the VB City attack.  An outstretched arm from Ghitis was all that kept Legacy even at the final whistle as the Legacy keeper dramatically finished the game off.  Unfortunately for VB City, the intensity of the game overcame the Virginia Beach Captain Militar. The VB City captain earned his second yellow and a dismissal from both the final minute of the game, and the rematch on June 15th.
Legacy now remains unbeaten and on top of the Mid-Atlantic conference. Legacy now has 8 points, and stands 2-0-2. The team will take the field again Wednesday where they will host Virginia Beach City FC at Wanner Stadium - 7:00 PM.