Opening Day May 13th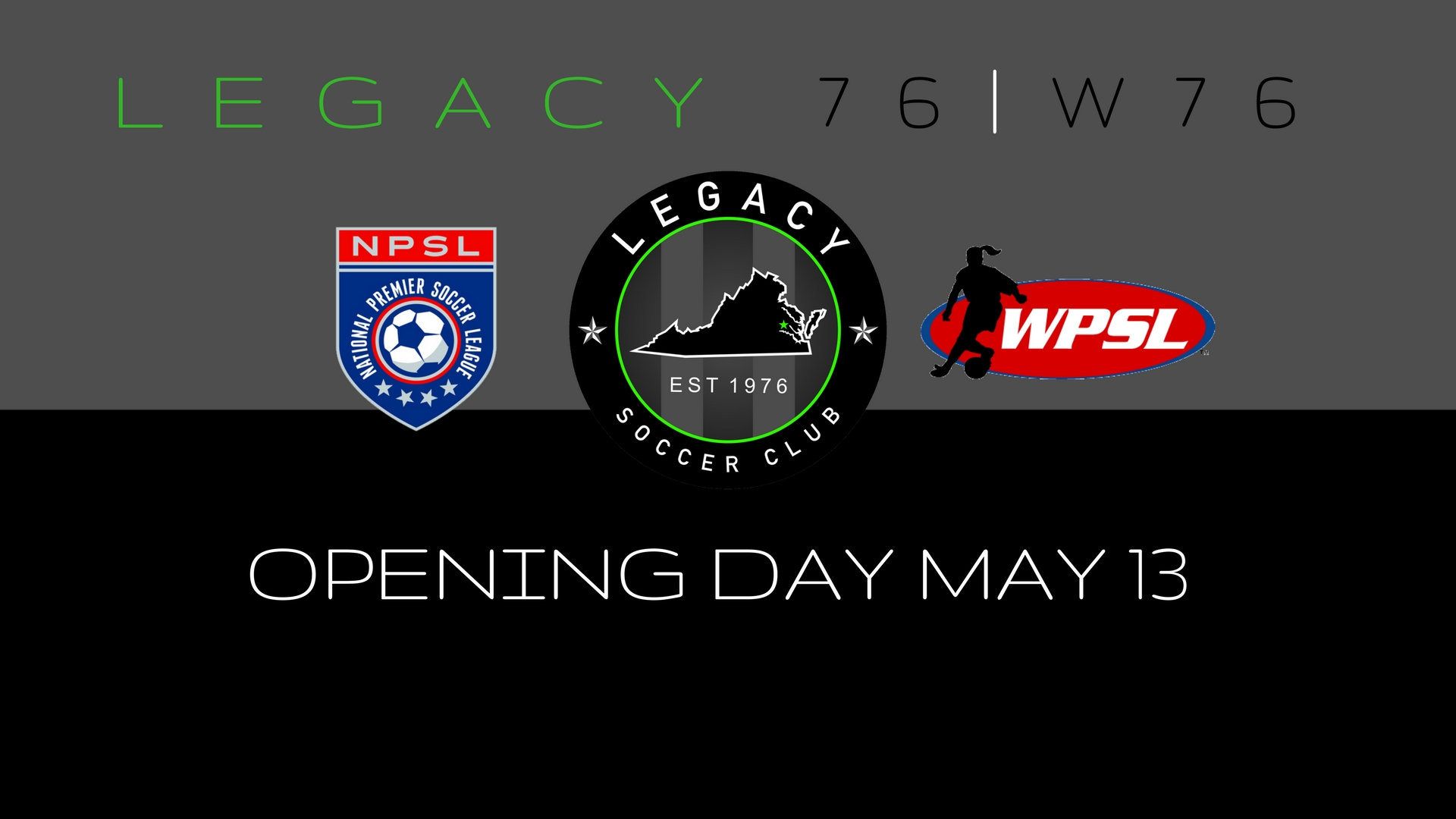 LEGACY 76 RAMPING UP
It is shaping up to be a fantastic summer with two high level Legacy 76 Pro teams in action and we hope you will be there to support both groups as they take the field.
GET YOUR SEASON TICKETS TODAY - CLICK HERE!
NPSL - Legacy 76:
Legacy 76 will be looking to improve on last years impressive run to the Regional Semi-Final Rd (National Sweet 16) and will begin its season in the historic US Open Cup on May 10th in North Carolina.
The NPSL Mid-Atlantic conference kicks off just a few days later and will play a total of eight total games, including six group stage regular season games and two playoff games. The first six games will include one home and one away game for all teams. Game 7 will be determined by seeding (#1 vs #4 and #2 vs #3). Game 8 will feature the two winners from Game 7 and the two losers from Game 7.
The winner from the Mid-Atlantic Conference championship match will advance to the NPSL Northeast Region semifinal as part of the league's national playoffs. www.npsl.com
WPSL - Legacy W76:
The Inaugural season of Legacy W76 will begin at home on May 13th vs. Virginia Beach City. This historic first season will see your ladies take on the likes of VB City, FFC and Washington Spirit Reserves! For the first time the ladies in our club and around the area will have a national stage to compete on and all the young girls in the club can start to also aspire to play for Legacy W76. www.wpsl.info