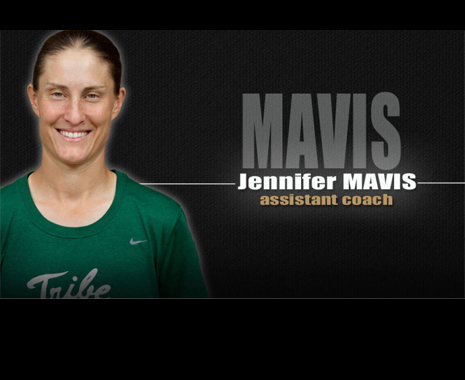 The Virginia Legacy Soccer Club is pleased to introduce you to Jen Mavis - who will serve as the new Girl's Program Director for the club. Jen, who brings a wealth of knowledge and experience both collegiately and at the club level will work with all the girls teams within the Virginia Legacy U10 - U19.  Jen is also currently one of the Asst. Coaches for William and Mary womens program.  
She will work alongside the Directors of Coaching; Kelvin Jones and Shawn Trueblood to assist them and the individual teams coaching staff with ways to keep the girls program at Legacy improving, growing and ahead of the ever changing soccer curve. Her primary focus will be on the training environment of the girls' teams and making sure they are doing things developmentally appropriate and assisting in the implementation of training programs for the girls teams. She will also be at matches and tournaments to evaluate the players throughout the year.
Jen's experience as a former club director, college player and current college coach will be instrumental In being able to help provide positive role models for our girls players as well as help assist the older players with college preparation plans.
She has already been working with the girls consistently at this springs Age Group training nights for girls 01-07.
Bio: Jen Mavis - http://www.tribeathletics.com/coaches.aspx?rc=55&path=wsoc
USSF "B" License
NSCAA Director of Coaching Diploma
NSCAA LEVEL 3 Goalkeeping Diploma
Former Asst DOC for Oklahoma Soccer Association and State ODP
Former Director of Soccer Operations – University of Oklahoma Women
Current Asst Coach – William and Mary Women 
We hope everyone will welcome her when you see her at your practices or games as she gets to know all the girls players in the Virginia Legacy Soccer Club!