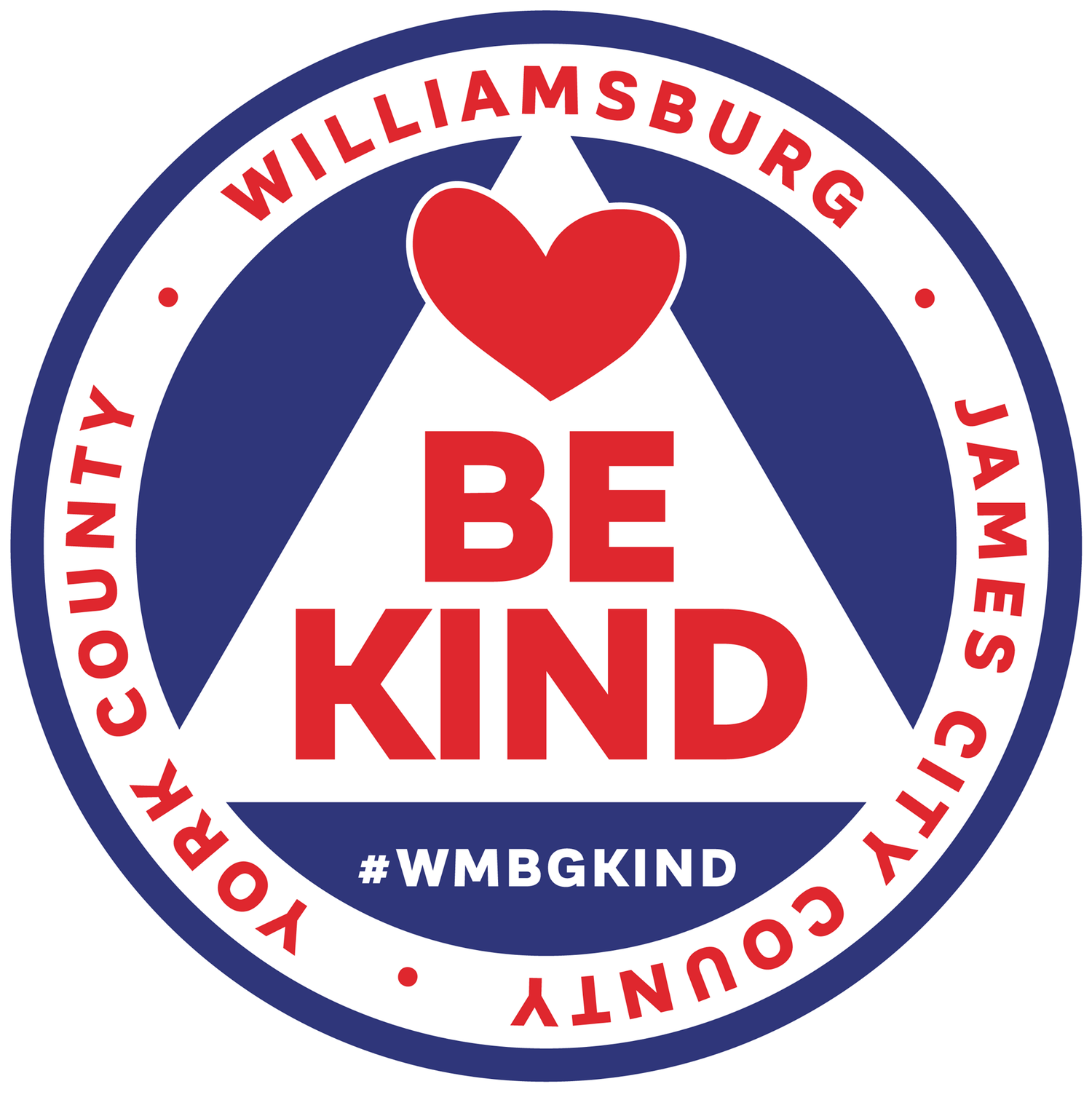 Virginia Legacy Joins the Kind Movement!
Virginia Legacy Players, Coaches and Families – We are joining the movement and ask you to join with us! The #WMBGKind is a community initiative to inspire meaningful change in our schools, local governments, businesses, and neighborhoods... through kindness.
The goal of WMBGkind is to inspire Greater Williamsburg to become the next Community of Kindness — to make a collective conscious effort to be more intentional with our thoughts, our words, and our actions. With the help of schools, professionals, elected officials, local businesses, and you — we know it's possible. In a time when our country remains divided on so many issues, there is one thing that can't be debated. Kindness brings people together. Kindness... is contagious.
As a member of the Legacy family – we encourage you to look how you could carry out a random act of kindness in the community each day. We also encourage you to share it with the community using the #WMBGKind on social media and join the thousands of others in the Greater Williamsburg Area in this effort!

Lets show everyone the level of commitment the Legacy Family has for kindness!

For more information visit the movement on Social Media:
Instagram: wmbgkind
Facebook: www.facebook.com/WMBGkind/
Twitter: @WMBGkind
Web: www.wmbgkind.org