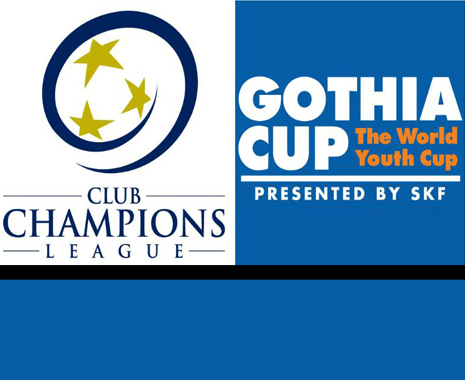 Gothia Cup: Sweden
This summer the Club Champions League (CCL) will be sending four teams to participate in the Gothia Cup:  2000 Boys, 2001 Boys, 2000 Girls and 2001 Girls.  The 2000 Girls and 2000 Boys will play for the coveted Tipselit Trophy.  The 2001's will play in the highly competitive elite Gothia Cup 16 Division.  After an extremely successful 2016 campaign, the CCL Board of Directors believes that more top-level CCL players need to experience this event versus some of the World's very best professional youth academy teams.  Along with a special team training camp prior to departure, and the exceptional international friendly matches prior to Gothia Cup, the overall experience is second to none.  
There will be a few key means of identification for participation and selection into the program:
1)  CCL Director, Technical Staff and Coaching Staff recommendations.
2)  Scouting at the CCL December College Showcase.
3)  Scouting at the CCL College Combine (not mandatory to attend).
4)  Identification from opposing CCL Directors, Technical Staff and Coaching Staff during CCL league play.
5) Selected from a tryout process after all nominations were narrowed down
After the identification processes – 17 Legacy players – have been named to the CCL United teams to represent the league and the USA at the Gothia Cup: The World Youth Cup.  "To have 17 players out of the 72 selected with this great honor come from the our club is a great testament to our staff, coaches, parents and the players themselves. To be selected amongst all the players in the CCL at a specific age group and to represent that stage on an international level is a great accomplishment these players should be proud of." said Technical Director Bobby O'Brien.  In addition to the 17 players, Legacy also had 2 head coaches selected to be leading the teams into the summer competition: 2001 Boys (Bobby O'Brien) and 2001 Girls (Kelvin Jones).
Congratulations to these players selected to represent the CCL in international competition: 
2001 Boys: Zach Brown, Ryan Post, Michael Meese, Daniel Hoffman, Zay McGee
2000 Boys: Antonio Gonzalex, Robin Ahlers
2001 Girls: Sofie Fox, Isa Villarreal, Kylie Devine, Abby Heckler, Moira Thomson, Sarah Rhiel, Aniya Norvell (alt)
2000 Girls: Sarah Smith, Zoe Smith, Alaina McKnight (alt)
Fun Facts about the 2016 Gothia Cup:
2016 Participants – Over 40,000
Countries Represented – 80
Number of spectators and players at opening ceremonies – over 51,000
Click here to watch a video clip of the 2016 opening ceremonies as well as pictures from the event :  http://www.gothiacup.se/opening-ceremony/