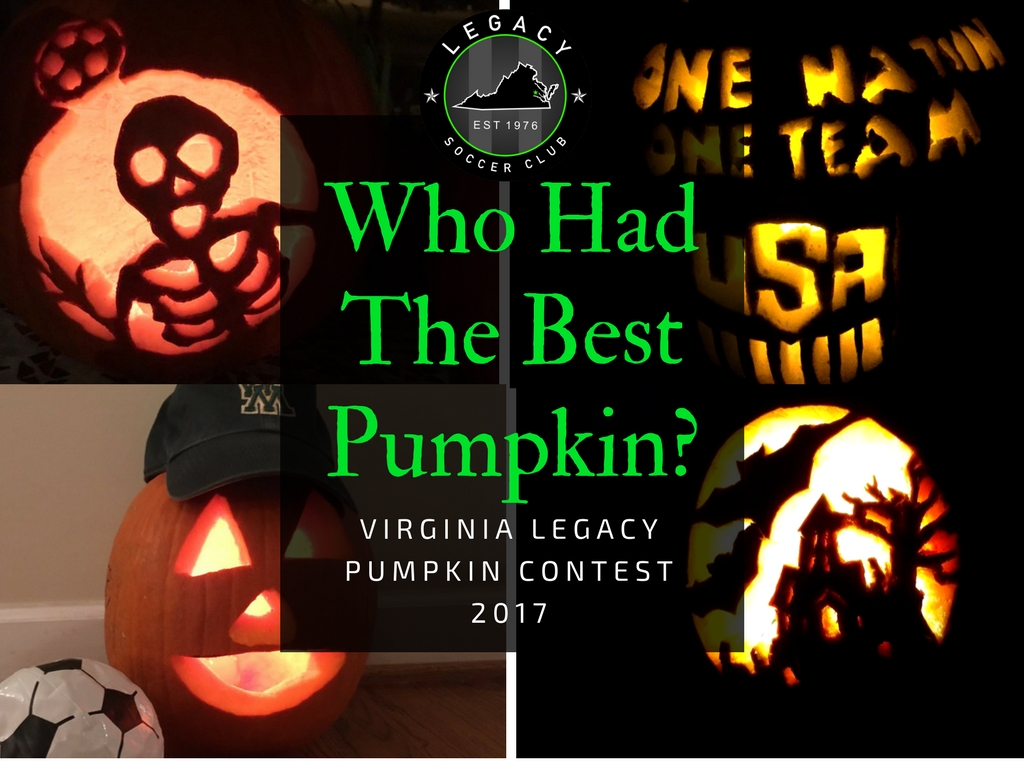 Legacy's Pumpkin Carving Contest finished up last week and with many exceptional entries it made judging them extremely tough. Nevertheless we have come up with the winner and two runner-ups. Andrew Henry is the first place winner from our U14 Williamsburg Titans team. His portrayal of "The Night King" from Game of Thrones was extremely detailed and very well done, so we congratulate Andrew Henry on his job well done and he will receive a $150 gift card to SOCCER.COM! Second place comes from Caitlin Baynard from the U16 Phoenix with a great haunted house. Caitlin will be taking home a $50 gift card to SOCCER.COM. Finally third place is Isa Villareal from the U17 CCL Girls with a skeleton heading a soccer ball. Isa Will be taking home a $25 gift card to SOCCER.COM.
Thank you to everyone who submitted a pumpkin carving it was a lot of fun to see all of the different ways our Legacy family can be creative.
First Place – Andrew Henry – U14 Williamsburg Titans
Second Place – Caitlin Baynard – U16 Phoenix
Third Place - Isa Villareal – U17 CCL Girls
Andrew, Caitlin, and Isa will be taking home a gift card prize of a $150, $50, and $25 to SOCCER.COM. Congratulations Andrew, Caitlin, and Isa!