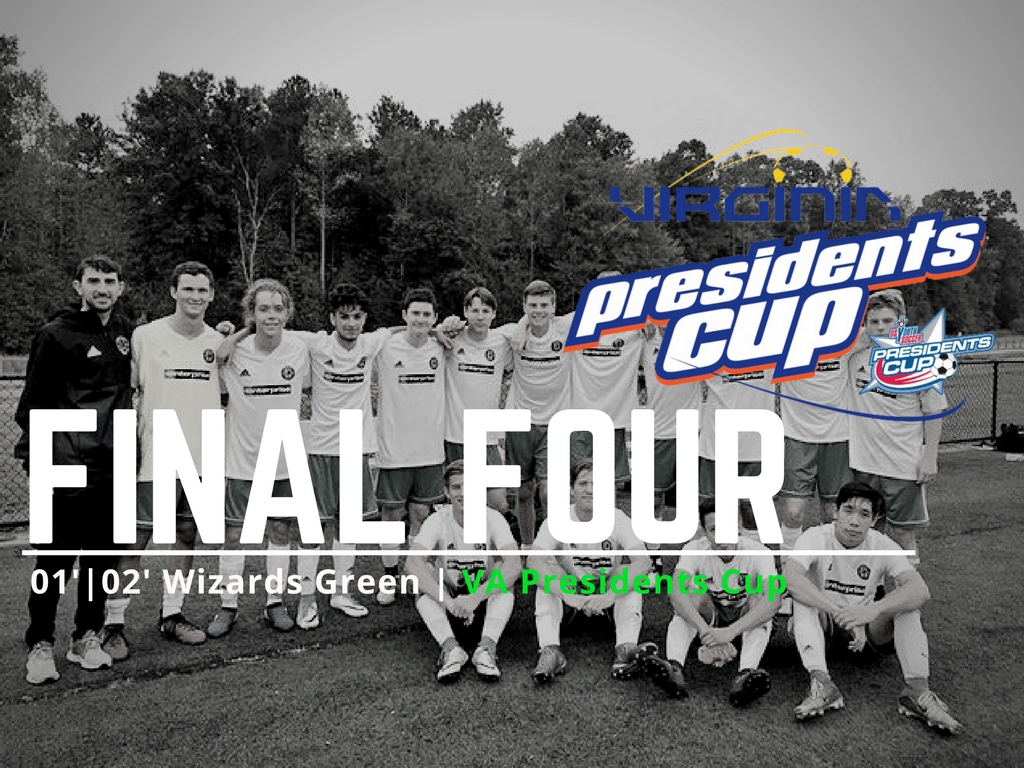 Two of Virginia Legacy's Wizards teams have reached the final four of the Presidents cup to be held 10/29 (semis) and 11/4 (finals) in Fredericksburg VA.
02 Wizards Green (U16) and 01 Wizards Green (U17) won their quarterfinal matches and will play BRYC and PWSI respectively. We wish our Wizard's team luck in their semi final match ups.
Presidents Cup began in early September with over 100 of Virginia's top teams looking to earn a spot in the Regional Championships this summer. 50 teams remain and will come together for semi-final matches at the Publix Virginia Soccer Training Center in Fredericksburg on Sunday, October 29th. Winners will advance to play in the finals the following weekend on Saturday, November 4th. Champions will advance to play in the Eastern Regional Presidents Cup this summer.
02 Wizards Green - currently playing up a division in the 01 age group in division 2 of the Virginia Soccer League
Record: 3-1 - Currently tied 2nd in division
01 Wizards Green - currently playing 01 age group in division 1 of the Virginia Soccer League
Record: 4-0 - Currently first in division