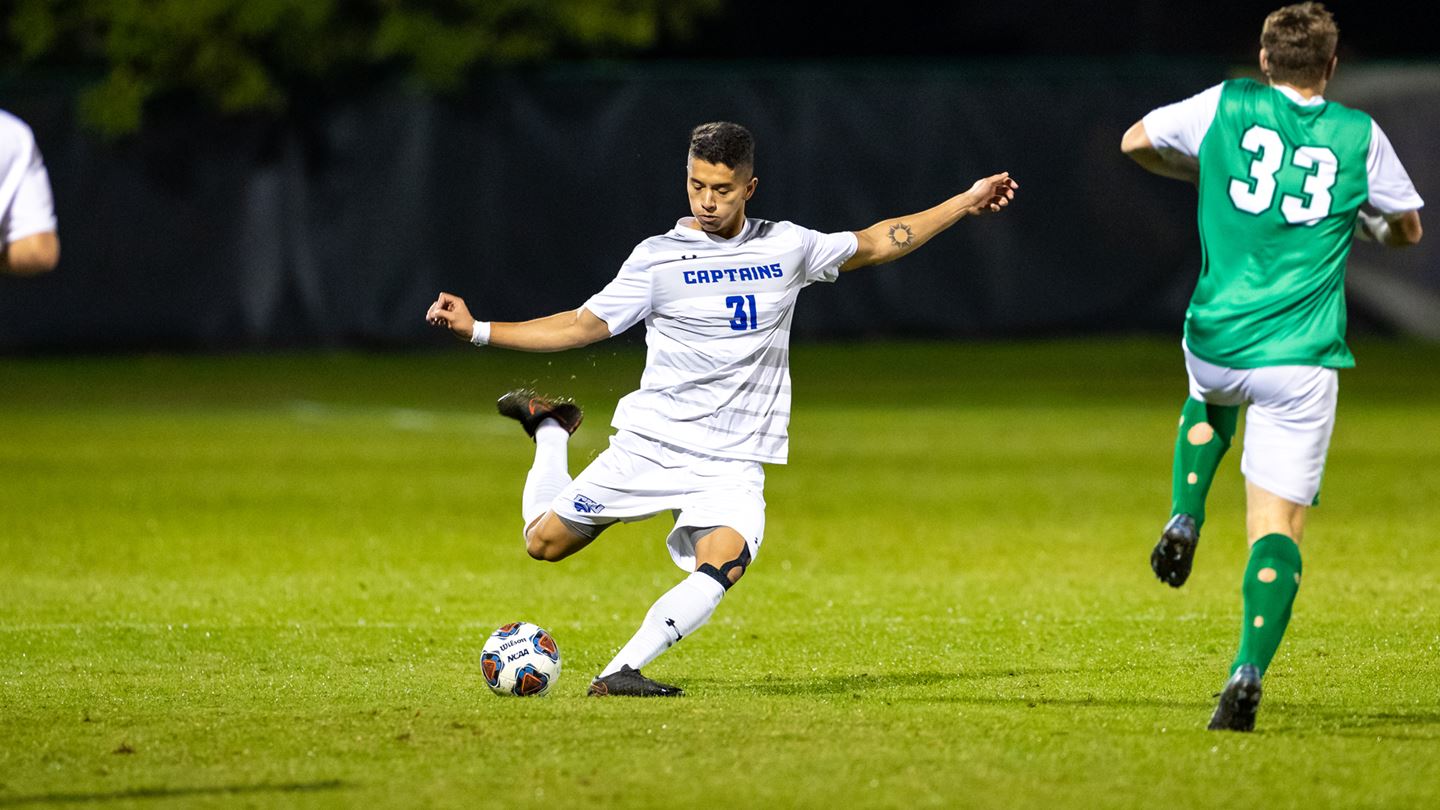 Players and Parents - 

A unique opportunity exists this weekend as NCAA Tournament action takes place right here on the Peninsula at CNU! See below for game times, locations, ticket prices and opponents.  If CNU can advance out of this 1st and 2nd Rd - they will advance to the sweet 16 of the National Tournament!

CNU currently has 6 Legacy Alumni on their roster (5 of which have started the last few games!)  CNU is also headed up by 3 Former Legacy coaches who are still involved with the programs at all levels!

Players: Ethan Larson, Justin Wilson, Derek Cook, Davis Pillow, Michael Wilson, Kobe Smith
Coaches: Justin Chezem, Shawn Trueblood, Ryan Haggerty

Picked to host the first and second rounds of the NCAA Men's Soccer Championship for the first time since 2014, nationally-ranked Christopher Newport will welcome three teams in for postseason action on Saturday and Sunday at Captains Field. The 23rd-ranked Captains (13-2-4) will take on Eastern University (11-9-1) at 1:00 pm in their opening round matchup. 

The other first-round bout in Newport News will feature Swarthmore College (11-3-3) and Roanoke College (14-2-3) at 3:30 pm. The winning teams will then advance to face eachother in the second round matchup on Sunday, November 17 at 3:00 pm. 

Live stats and a live video webcast will be available for all three games at CNUsports.com. Ticket prices are $6 for adults and $3 for students. Christopher Newport students will be admitted free of charge with a valid ID.

Christopher Newport earned an at-large berth into the NCAA Tournament after advancing to the Capital Athletic Conference Championship and earning a 1-1 draw against nationally-ranked Mary Washington. The Captains fell in penalty kicks but were rewarded by the NCAA Championship committee for their strength of schedule and overall performance this season with a 13-2-4 record heading into Saturday's first round. Christopher Newport is making the program's 11th NCAA Tournament appearance and first since 2016. 

Eastern won the MAC Freedom Conference Championship and earned the automatic berth into the NCAA Tournament after a 3-1 win over King's College in the title game. It was the fourth conference title in the last five seasons for the Eagles, who will be facing Christopher Newport for the first time. 

Swarthmore secured an at-large berth into the postseason tournament after the Garnet missed out on the Centennial Conference Tournament but finished the regular season with an 11-3-3 overall record. Roanoke College also earned an at-large berth after a 14-2-3 mark this season and a loss in the ODAC Semifinals to Washington & Lee, 2-1.