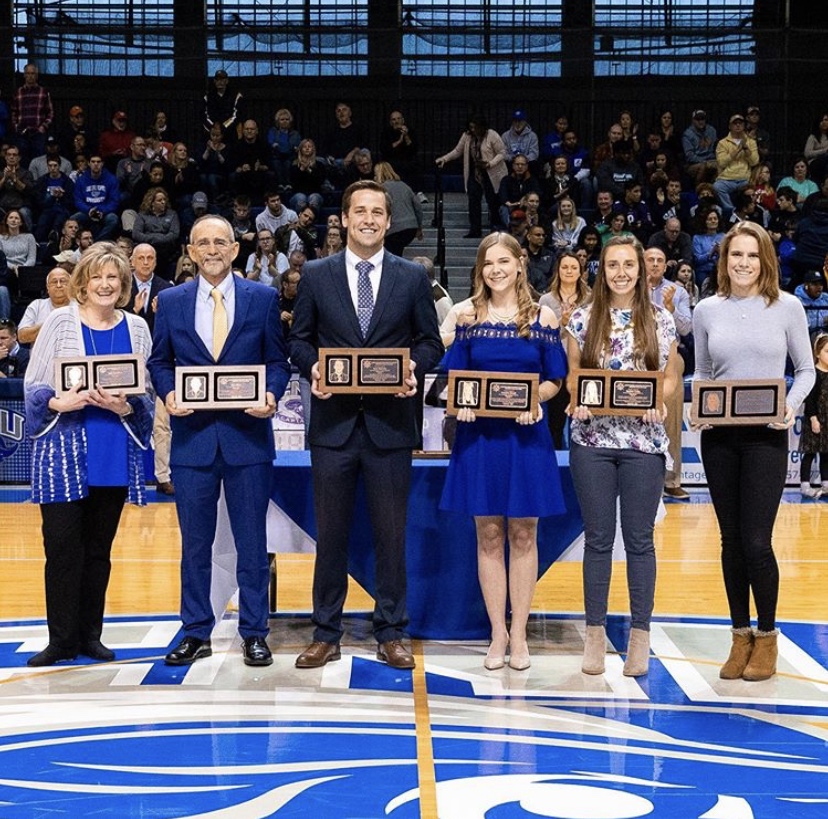 In January, Steve Shaw and Sean Moriarty were inducted into the Christopher Newport University Hall of Fame. Steve Shaw has been a coach for us here at Virginia Legacy for a long time, while Sean Moriarty is a former Virginia Legacy player.
Steve Shaw was the Head Coach as CNU from 1996-2019 and finished with an overall record of 319-110-36. During his time at CNU, he led his team to 9 NCAA Tournament appearance and in 2009 led the team to No. 1 Ranking in the country. CNU won 5 Tournament Championships, while he was the head coach. Shaw was named NSCAA Region Coach of the Year 4 time while being names conference coach of the year 8 times. Steve Shaw has done so much for the game in this area that goes beyond the playing field.
Sean Moriarty was star defender for CNU from 2009-2012. During his time at CNU, he started 80 out of 82 games and the team posted 37 shutouts and only allowed 72 goal in nearly 8,000 minutes played. Sean helped lead his team to NCAA tournament berths every year, including and Elite 8 appearance in 2009. In 2011, Sean was named first team NSCAA All-American. Sean was also a Virginia Legacy player growing up, who played under Steve Shaw.