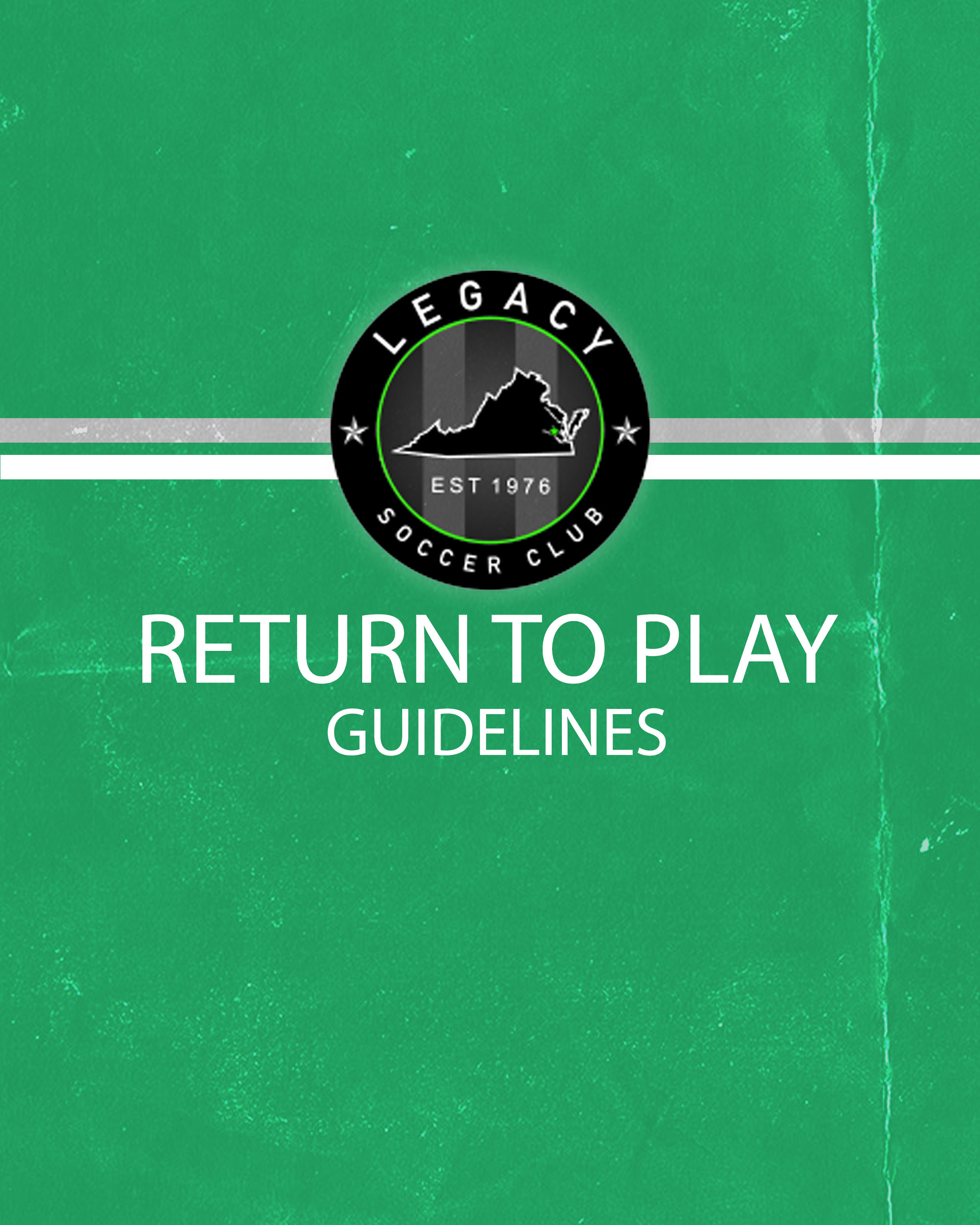 This has been an unprecedented time - but as we start to make our way back to the field - we want to do so with everyone's safety in mind. Below you will find the Legacy's Phases of Return to Play, Guidelines and Procedures that everyone needs to read, be aware of and follow for Legacy programming. This begins with tryouts, but will extend to all levels of summer programming we roll out for recreational, camp, ADP, travel, summer programs, etc.
There are specific guidelines for everyone (coaches, players, parents and volunteers) and we encourage everyone to read them and go over them with your players. We will have staff at the fields reminding everyone of the guidelines but the more prepared everyone is - the easier it will be for everyone involved to get in and out safely as well as get a chance to play. These guidelines are in conjunction with the VYSA, US Soccer, State and Local Governments - so please do your best to adhere to them and take them seriously while engaging in Legacy activities - this way we don't lose our opportunity to use the fields, play, etc.
There are also two documents that must be filled out and signed before any player, coach or volunteer may participate in Legacy activities. These will be collected when you arrive at your first Legacy event - please have them filled and signed prior.
CLICK HERE FOR THE RETURN TO PLAY INFORMATION
CLICK HERE FOR COVID-19 GAME GUIDELINES
If you have any questions - please reach out to your Director or Admin.
Thank You and we look forward to seeing you on the field!
Legacy Staff